In Mai – the Psychic Girl geht es um Kinder mit psychokinetischen Fähigkeiten, eine Geheimorganisation, die sie kontrollieren will und einen Vater, der versucht seine Tochter davor zu beschützen …
Mai, the Psychic Girl in Japan
Der Manga erschien in Japan und in Deutschland in 6 Bänden. In Japan brachte man ihn  unter dem Titel Mai heraus. Der Zeichner ist Ryoichi Ikegami, während Kazuya Kudou der Autor der Story ist. Der Manga erschien 1985 im Shogakukan-Verlag. Dieser veröffentlichte ihn in der Shuukan Shounen Sunday. Er wurde im englischen und im deutschen lizensiert und fällt ins Genre Action, Abenteuer und Drama. In Deutschland erschien der Manga bei Feest Mangas 1995. Der Originaltitel lautet "Mai, the Psychic Girl".
Gefunden und Gejagt
Die 14-jährige Mai (舞) lebt mit ihrem, einem Wissenschaftler allein. Eines Tages wird 'Die Allianz des Wissens' ein Geheimbund, auf sie aufmerksam. Sie setzt ihre Psi-Kräfte gerne ein, um damit herumzuspielen und zu unterhalten. Die Geheimorganisation versucht alle PSI-begabten Kinder unter ihre Kontrolle zu bringen. Das Mädchen bemerkt, dass sie verfolgt wird und erzählt ihrem Vater davon, der sich sofort mit ihr auf die Flucht begibt. Unterwegs begeht Mai einen schweren Fehler. Die Organisation nimmt die Spur zu ihr wieder auf. Ihr Vater flüchtet mit ihr zu einem alten Schrein in den Bergen. Doch die Organisation lässt nicht locker und schickt weitere Männer hinterher. Es kommt zum Kampf zwischen ihrem Vater und der Organisation, während er ihre Flucht sichert. Mai muss lernen, dass ihre Kräfte nicht zum Spaß da sind und mit ihnen eine große Verantwortung einhergeht.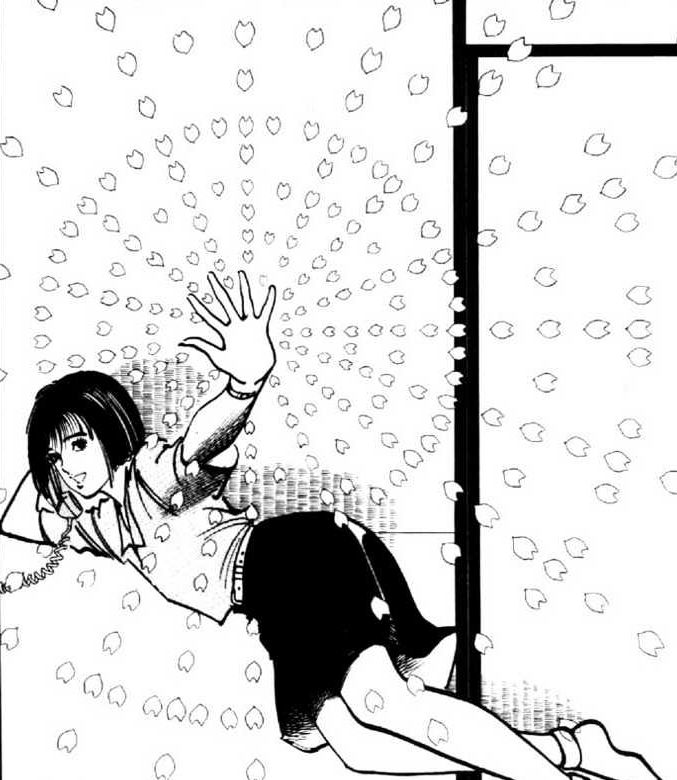 Der Zeichenstil
Vergleicht man den Zeichenstil, sieht man dem Manga an, dass er etwas älter ist. Der Manga entstand 1985, ein Jahr bevor Ikegami Crying Freeman begann. Mit den hinteren Bänden werden die Illustrationen ausgereifter und präziser. Dazu kommt, dass sie, entsprechend seinem Stil, sehr dunkel gehalten sind. Die Figuren sind realistisch gestaltet und ihre Entwicklung ist nachvollziehbar. Besonders Mai reift mit der Zeit und wird erwachsener. Da der Manga viele Gewaltszene enthält ist er nicht für ein jüngeres Publikum geeignet. Trotzdem ist er in seiner Gewaltdarstellung nicht so explizit wie Crying Freeman und hält sich damit in Grenzen. Die Actionszenen haben eine eigene Dynamik, die die Atmosphäre sehr gut darstellt.
Fazit
Wie nicht anders zu erwarten legt Ryoichi Ikegami mit Mai einen unterhaltsamen, zugleich ernsthaften Manga vor. Besonders der kleine Hundewelbe wächst dem Leser ans Herz und selbst der alte Mr. Kaieda bekommt seine Sympatiepunkte. Wer mit Gewaltszenen nicht klarkommt, sollte die Finger davon lassen, da die anderen Psibegabten Kinder kaum ein gewissen zu haben und ohne zu zögern jede Menge Leute über die Klinge springen lassen. Ein wenig erinnern sie mit ihren Fähigkeiten an Otomos Akira. Wer einen unterhaltsamen Abenteuer- und Actionmanga sucht, macht mit Mai, the Psychic Girl nichts verkehrt.
Weiter geht es zum Artikel über Ryoichi Ikegami
Hier kommst du zum Wikiartikel zum Manga