Rei Izumi ist eine renommierte Mangaka, die für seine fesselnden Geschichten und kreativen Zeichenkünste bekannt ist. Als talentierte Künstlerin hat sie eine beeindruckende Karriere in der Welt des Manga geschaffen und viele Leser mit ihren Werken begeistert.
Inhaltsverzeichnis
Der Werdegang von Rei Izumi
Die Mangaka wurde am 3. März 1974 in Japan geboren. Ihr genaues Geburtsdatum ist jedoch nicht allgemein bekannt, da die Mangaka gerne seine Privatsphäre schützt. Sie entdeckte schon in jungen Jahren seine Leidenschaft für das Zeichnen und das Erzählen von Geschichten. Diese Leidenschaft führte sie dazu, ihre künstlerischen Fähigkeiten zu entwickeln und ihr Handwerk zu perfektionieren.
Der Durchbruch mit .hack//Legend of the Twilight
Rei Izumi erlangte internationale Bekanntheit und Anerkennung durch seine Arbeit an .hack//Legend of the Twilight (auch bekannt als .hack//Tasogare no Udewa Densetsu). Der Manga wurde von Tatsuya Hamazaki geschrieben und von Izumi illustriert. Die Geschichte von Shugo und Rena, die in die faszinierende virtuelle Welt "The World" eintauchen, wurde ein großer Erfolg und gewann eine treue Fangemeinde.
Der Zeichenstil und die Kreativität des Künstlers
Rei Izumi zeichnet sich durch seinen einzigartigen und dynamischen Zeichenstil aus. Ihre Charakterdesigns sind lebendig und ausdrucksstark, was es den Lesern ermöglicht, eine starke Verbindung zu den Figuren in seinen Geschichten herzustellen. Ihre Liebe zum Detail und die sorgfältige Gestaltung der Welt, in der ihre Charaktere agieren, verleihen ihren Werken eine immersive und lebendige Atmosphäre.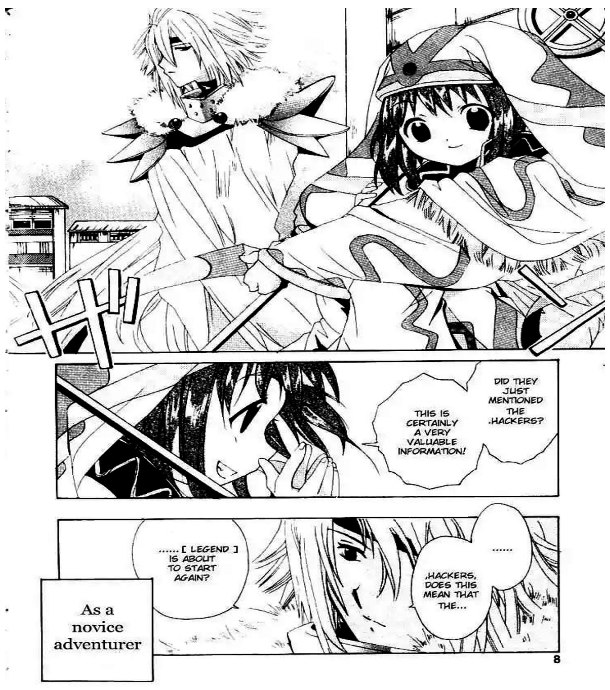 Die Vielseitigkeit der Künstlerin
Neben .hack//Legend of the Twilight hat die Zeichnerin auch an anderen Projekten mitgewirkt. Sie hat sowohl als Illustrator für Romane als auch als Mangaka für andere Manga-Reihen gearbeitet. Ihr Talent und ihre Vielseitigkeit haben es ihr ermöglicht, in verschiedenen Genres zu arbeiten und ihre künstlerische Bandbreite zu demonstrieren.
Die Anerkennung und Auszeichnungen
Rei Izumi hat aufgrund ihrer herausragenden Arbeit viele Auszeichnungen und Anerkennungen erhalten. Ihre Beiträge zum Manga haben sie zu einem angesehenen Namen in der Branche gemacht und sein Einfluss auf die Manga-Kunst ist unbestreitbar.
Der Einfluss von Rei Izumi auf die Manga-Kultur
Durch seine kreativen Geschichten und beeindruckenden Zeichenkünste hat die Mangaka die Manga-Kultur maßgeblich geprägt. Ihre Werke haben eine breite Fangemeinde gewonnen und beeinflussen auch andere Künstler und Mangaka in ihrer Arbeit. Ihr Beitrag zur Unterhaltung und Kunst hat die Welt des Manga bereichert und wird noch lange in Erinnerung bleiben.
Fazit
Rei Izumi ist zweifellos eine der talentiertesten Mangaka der heutigen Zeit. Mit ihre einzigartigen Zeichenstil und ihren fesselnden Geschichten hat sie die Herzen vieler Leser erobert und die Manga-Kultur beeinflusst. Ihr Durchbruch mit .hack//Legend of the Twilight hat ihr internationale Anerkennung eingebracht, aber auch ihre andere Arbeit als Illustrator und Mangaka ist bemerkenswert.
Die Werke von Rei Izumi
Hier ist die Liste der Werke der Künstlerin, geordnet nach dem Erscheinungsjahr:
2001:
Postal Work
2002:
.hack//AI Buster (Novel)
Kanon & Air Sky
Fate/Stay Night: Comic Battle
2004:
Hibiki no Mahou
2005:
Star Ocean: Till The End of Time dj – Utage
2007:
Gakkou Youkai Kikou – You
Little Busters! 4-koma Magic
2010:
Clannad dj – The World Is Mine
2017:
Shiritsu Campanella Gakuen Danshi Kateika-bu
2019:
Fukinoshita-san wa Se ga Chiisai
2021:
Drugstore Ten'in Sacchan no Nichijou
Kohinata-san Wants to Confess
2022:
Junkissa Camellia no Midori-san
Der Mangaka hat im Laufe der Jahre eine beeindruckende Anzahl von Werken geschaffen und sich als vielseitiger Mangaka etabliert. Von Abenteuer und Fantasy bis hin zu Comedy und Slice of Life hat er eine breite Palette von Genres bedient und die Leser mit seinen kreativen Geschichten begeistert.
Weitere Infos findest du bei Mangafandom
sowie auf Myanimelist.net
und beim Incomplete Mangaguide