Ein Zauberer mit übernatürlichen Kräften und 2 Damen in den 1960er Jahren. Man nehme dazu etwas Magie, einen tödlichen Fluch und eine gefährliche Gang.
Bullet the Wizard
Der Manga Bullet the Wizard wurde von Kenichi Sonoda gezeichnet. Der Manger kam 2010 im Magazin Afternoon vom Kodansha-Verlag heraus. Insgesamt erschien er in 4 Bänden. Er ist im Genre Action und Fantasy angesiedelt. Bisher ist der Manga nur auf Japanisch erschienen.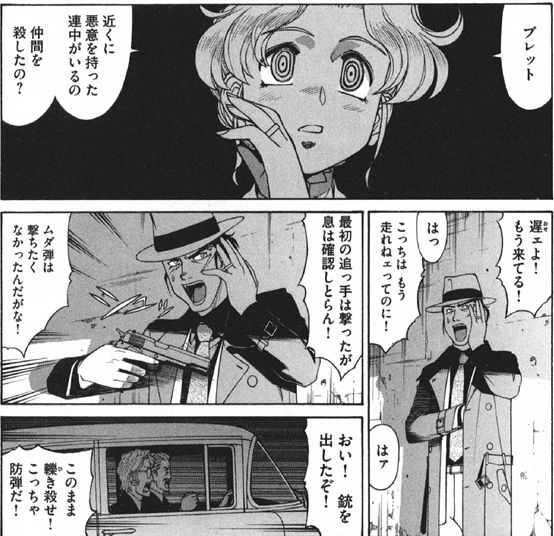 In einem übernatürlichen Amerika der 1960er Jahre lebt ein verfluchter Zauberer, der als "Bullet the Wizard" bekannt ist. Die übernatürliche Seite seines Lebens umfasst eine magische Waffe und einen kindliche Komplizin namens Titi-Alice, die seinen lebensbedrohlichen Fluch in Schach halten kann. Eines Tages schleichen beide in ein Casino der gefährlichen Leland Gang, um magische Waffen zu stehlen. Leider gibt es in ihrem Plan einige Komplikationen. Unfreiwillig wird Paula Winston, eine Journalistin, die verdeckt als Kellnerin arbeitet, mit in die Ereignisse hineingezogen. Jetzt muss Bullet einen Weg finden, um sein Ziel zu erreichen und gleichzeitig Paula vor der tödlichen Leland-Bande zu schützen.