Record of Lodoss War – Die Chroniken von Flaim sendet den jungen Knappen Spark auf eine Mission. Er muss ein gestohlenes Artefakt wiederbeschaffen und sammelt dafür eine Gruppe aus Abenteurern um sich.
Record of Lodoss War – Die Chroniken von Flaim
Der Manga Record of Lodoss War wurde von Masato Natsumoto gezeichnet. Als Autor fungierte hier Ryo Mizuno. Der Manga umfasst 6 Bände, welche in Deutschland von 1998 bis 2000  erschienen. Trotz des Alters ist die Reihe noch sehr gut zu bekommen.
Die Chroniken von Flaim sind nach der Handlung um den Ritter Parn und die Elfe Deetlit angeseidelt. Die bösen Möchte auf der Insel Marmo werden aktiv und stehlen ein magisches Artefakt.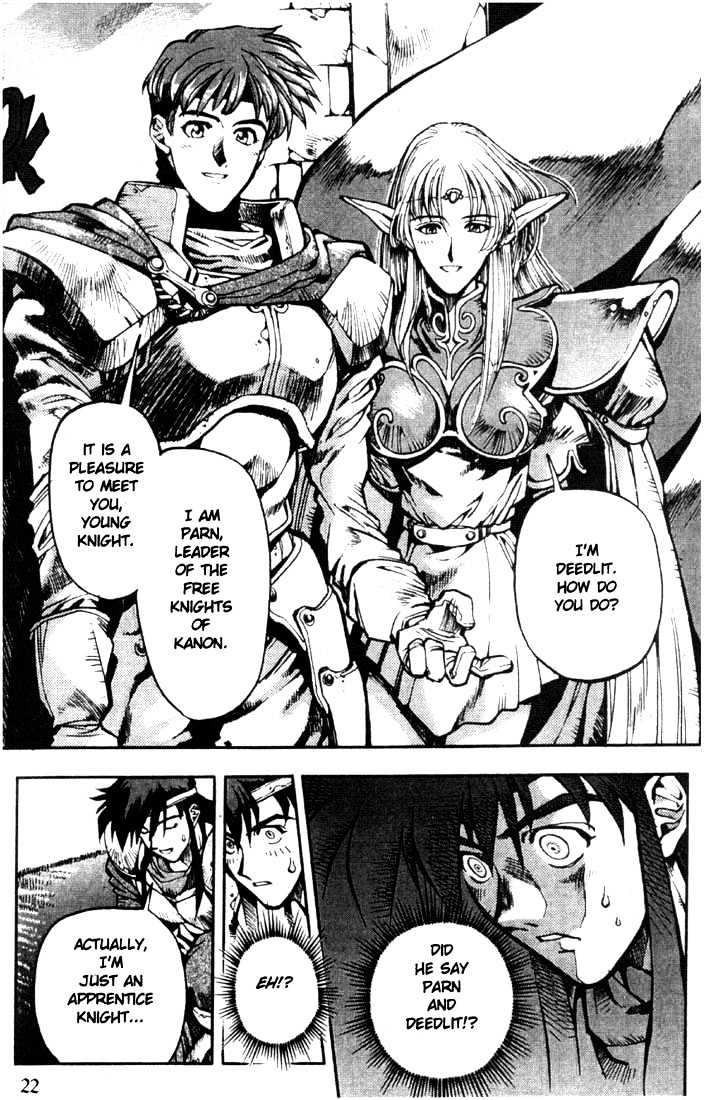 Zeitlich siedelt sich der Manga nach der OVA-Reihe von Record of Lodoss War an. Aber der Leser trifft auf alte Bekannte, wie zum Beispiel den Ritter Parn, die Elfe Deedlit oder den Zauberer Slain.
Die Zeichnungen sind sehr gut gelungen. Natsumoto stellt die Kämpfe sehr dynamisch dar. Bekannte Charaktere sind gut wiedererkennbar und neue Charaktere lassen sich hervorragend voneinander unterscheiden.
Fazit
Die Chroniken von Flaim sind eine sehr unterhaltsame Mangareihe, die nicht lange braucht, um den Leser zu fesseln. Es macht jede Menge Spaß sie zu lesen und ist unbedingt eine Leseempfehlung wert. Sie ist nicht nur für Fans der Lodossreihe zu empfehlen, sondern auch für diejenigen, welche gerne Abenteuer und Fantasy mögen.
Folgende Covergallerie ist gleichzeitig Amazonwerbung: