Hagane bekommt regelmäßig vom Arzt regelmäßig eine Spritze. Was sie nicht ahnt: Sie ist Teil eines Experiments, bei dem ihr die DNA einer historischen Persönlichkeit eingepflanzt wird, um aus ihr eine Kampfmaschine zu machen.
Hagane
Der Manga Hagane erschien seit 2003 bei Planet Manga. Er ist in 16 Bänden abgeschlossen. Der Originalmanga kam von 1998-2003 im Kodanshaverlag heraus.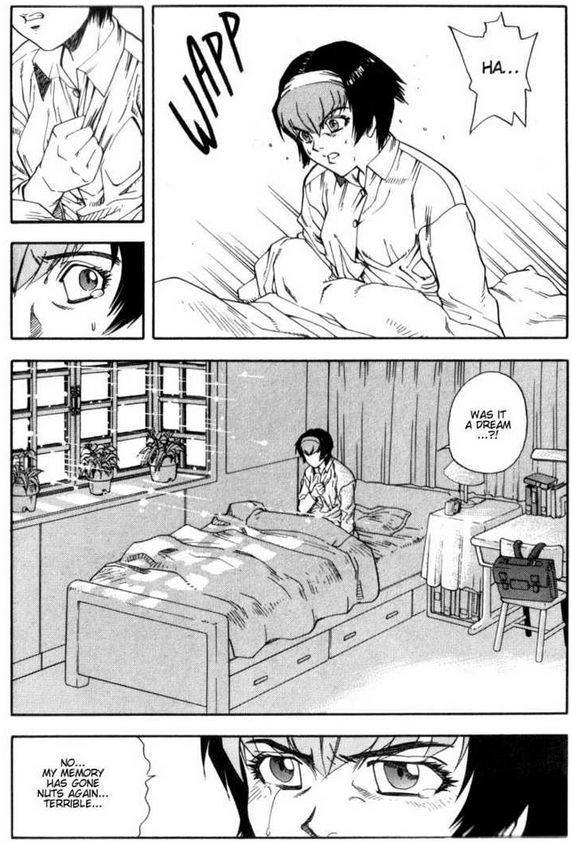 Hagane denkt sie ist eine gewöhnliche Schülerin. Sie liebt Motorradrennen über alles. Eines Tages stürzt sie bei einem Rennen und wird von einem Fahrer fast vergewaltigt. Sie erwacht am nächsten Tag im Krankenhaus, in einer Tasche mit einem blutverschmierten Anzug. Ihre Erinnerung am vorigen Tag ist wie weggeblasen. Sie findet heraus, dass ihr als Experiment die DNA des Schwertkämpfers Miyamoto Musashi eingepflanzt wurde. Diese verwandelt sie in eine herausragende Schwertkämpferin, welche kurzzeitig als Seele Haganes Körper übernimmt, wenn sie in Gefahr schwebt und das Bewusstsein verliert.
Sie trifft auf andere Versuchspersonen, die ebenfalls mit fremder DNA versehen wurden. Eine Person verwandelt sich in Billy the Kid, während ein anderer die DNA von Jack the Ripper in sich hat.
Gemeinsam mit Anderen nimmt Hagane den Kampf gegen die Geheimorganisation "Red Sea auf", welche hinter den Ereignissen und Experimenten stecken.
Fazit
Der Zeichenstil von Masaomi Kanzaki hat sich im Vergleich zu Xenon wesentlich verbessert, ist aber trotzdem nur von mittlerer Qualität. Der Manga selbst ist mitunter äußert brutal und deshalb nicht für zarbeseitete oder jüngere Leser geeignet. Es ist genau zu erkennen, wann die DNA Haganes Körper übernimmt. Die Charaktere sind gut unterscheidbar und die Actionszenen sind in der neueren Reihe von Kanzaki übersichtlicher und dynamisch gestaltet. Dazu kommen Ecchielement, auf die man sich als Leser einstellen muss. Hagane ist unterhaltsam, aber nicht überragend.
Folgende Covergallerie ist gleichzeitig Amazonwerbung:
Hagane 13
Originally posted 2018-12-06 19:41:00.